Focus on all types of motorcycles, skateboards and low-cost high-quality product certificates with 5 years of professional production experience (including $[officename] [translate], [PROD134] [amp] ndash; [amp] ndash;).
We are a business partner responsible for motherboard, control panel, motor and battery products with excellent quality.
We reject all shoddy material..
All major components of the product have a year of free maintenance services.
E disk electric skateboard double motor your electrical fork skateboard.
Quick details.
1, 24 KM/H, high speed.
A wide range of 2 km and 15 km.
3. Double brushless hub motor skateboard.
4. Removable battery, Samsung high rate lithium, battery.
5. Customize the temperature control system of the main board of Taio picture book museum.
6. UL charger.
Main functions.
Circuit board size: 1020 to 230 to 115 mm.
Maximum load: 160 kg.
Maximum speed: 24 km / H.
Battery: Samsung certificate lithium battery.
Charging voltage: Ac100-240 v 2 a.
Charging time: 1 to 2 hours.
Wheel: 70mm high repulsive PU wheel.
Motor: 200 watts * 2.
Remote control: 2.4 G remote control roll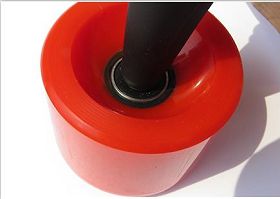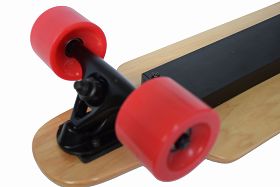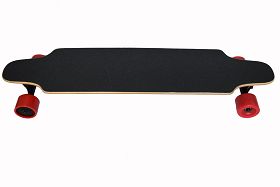 Packing details:
The weight is 5.2 kg.
G.Weight:6.2Kgs .
1 * skateboard.
1 * user manual.
1 * charger.
1 * remote control.
Carton size: 1080 x 260 x 120 mm


FAQ:
Q: did you visit the office factory?
A: all business partners who visit our factory are welcome.
Q: does the scooter have a remote control?
A: yes, this is the remote control.
Q: about shipping?
A: we usually use air and sea transportation.
Q: do you accept a small order?
A: we accept a small number of trial orders.
Q: how many warranties do you have?
A: the motherboard motor is guaranteed for one year after leaving the factory.
Warranty Policy:
The defective parts during the A:Where warranty period must meet the after-sales service warranty obligations.
B:Where warranty service items, please show your shopping list.
C:Where parts are not covered by warranty and the company / agent is still required to charge a maintenance fee.
Warranty section:
Replacement of old and new parts free of charge (for human reasons), that is, 1 year warranty for BatteryMotor, motherboard.
The warranty is not stated in the following conditions:
In order to misuse / go to the curb, tricks, stunts, etc.
Unauthorized modification, disassembly or repair of 2 Malfunction.
The 3:Accidental is corrupted and the error storage causes the failure.
4: unparalleled warranty / evidence of purchase and product.
Loss of anodization.
6: decompose parts not specified in this manual.
7: failure caused by prolonged vehicle and water immersion in Damage and rain.
Sparkling electricity uses four-wheel wheels and four-wheel wheels to kick lithium batteries and motorcycle skateboards outside the city. We are famous as a large manufacturer and one of the suppliers in China. Welcome to wholesale functional machines from high quality and factories at low prices.
Hot Tags: four-wheeled lithium battery, Chinese manufacturer and four-wheeled scooter skateboard outside the city, including electrical suppliers, factories, wholesale, low prices