Os recém-chegados Hoverboards de duas rodas com 10 polegadas Big Wheels são muito divertidos para jogar!
O hoverboard de pneus infláveis de 10 polegadas pode cruzar praticamente qualquer tipo de terreno.
This hoverboard is one of the powerful with a motor of 700 watts of torque for a crazy riding experience. There is also one hoverboard that provides the best stability around. Equipped with a smooth ride and a 10-inch inflatable tire to promote. It is not mandatory that you need to have a hoverboard to get on this one. Very simple and fairly easy to understand. The 4400 mAh battery is perfect for extended use. Its body is constructed of strong stainless steel and hence withstands all abuse and scratches during your ride.
Product parameter:
| | |
| --- | --- |
| product name | 10 Inch Two Wheel Balance Scooter Hoverboard |
| battery | 36v 4.4AH lithium battery |
| Ride up to the maximum distance | 10-20 KM |
| Maximum speed | 20 km / h |
| Motor power supply | 350 W * 2 |
| Maximum load | 120 KG |
| color | Blue / Gold / Red / Silver / Green / White / Black |
| charging time | 2 hours |
| Speed protection | 12 km / h |
| Packaging size | 70 * 35 * 35 CM |
| 8 | 30 MM |
| TireSize | 10 inches |
| weight | 16 KG |
| standard | Charger, gift box, instruction manual |
Product features:
This type of hoverboard is really crazy taking a ride up to 20 km on one charge cruising at a speed of 20 km / h. You need to charge the battery for 1.5 hours to get a full charge. This hoverboard makes for an excellent dual wheel with remote control, low power protection and distributed scheme excellent seeking innovative riding holiday for men
Product Details:
Body size: 690 * 280 * 280 mm
Net weight: 16 kg
Maximum load: 120 kg
Tire size: 10
Battery capacity: 36 v 4.4 Ah
Charging time: 2 h
Waterproof and dustproof level: IP54
Package dimensions: 70 * 35 * 35 CM
Product picture: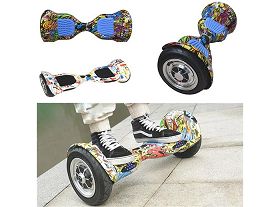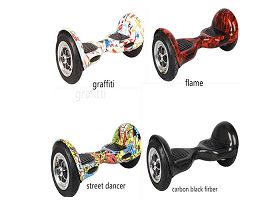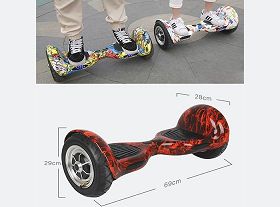 That works.
It moves according to the gravity of your body.
Step1.To move forward or backward, the scooter rider only leans slightly forward or backward.
Step2.To left or right, the rider simply moves his foot to the left or right pedal.
Step3.Stand Stop moving straight.
You get power and speed, still get your senses and also feel safety and absolute control, it all feels natural, safe and instinctive.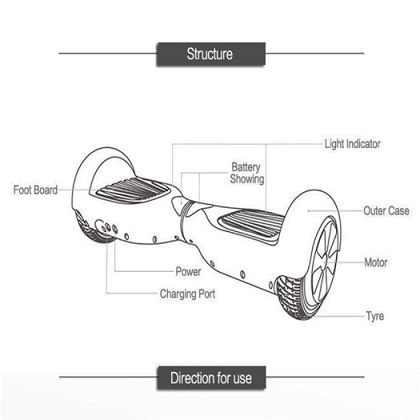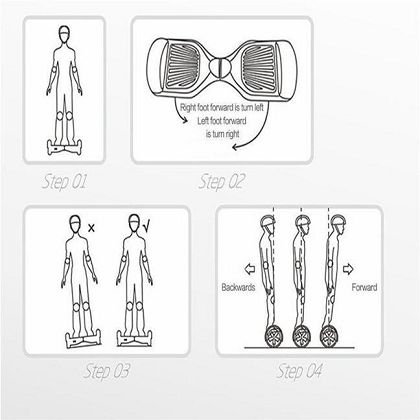 Our service:
1. Delivery time: sample order, large 1-2 days by order: 5-7 days, depends on quantity
2. All products are tested before shipment
3. OEM orders are welcome
4.24 Hours Online Service
FAQ:
1. Why choose us?
Powerful factory with experienced engineers
We offer the best quality at cheap prices.
2.What's the battery?
36V 4400mhA battery with cut off (China, Samsung, LG Electronics)
3. Can I place a sample order?
Yes, sample order can test the quality.
4. você pode visitar a sua fábrica?
Claro, damos as boas vindas para visitar nossa fábrica de Shenzhen quente.
5. Quanto tempo dura a sua garantia?
Oferecemos uma garantia de reparo de 12 meses.
6. qual é o prazo de pagamento?
Paypal, Western Union ou transferência bancária
Foto de fábrica: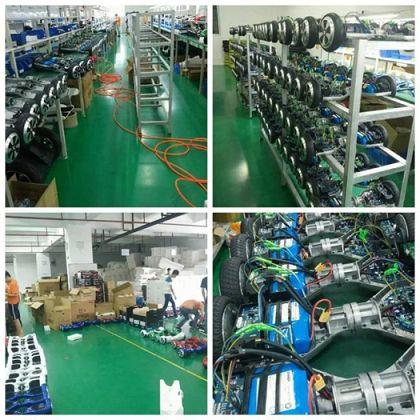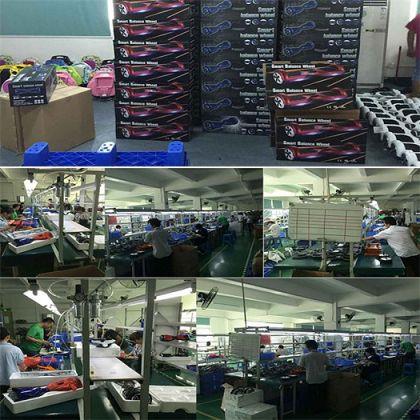 Shining eletricidade é uma riqueza de experiência na produção de nova chegada de 10 polegadas de duas rodas scooter inteligente equilibrado / hoverboard, somos conhecidos como um dos principais fabricantes e fornecedores na China. Bem-vindo ao equipamento funcional por atacado com alta qualidade e preço barato da fábrica.