Airplaying Electric Skateboard Quick Start Guide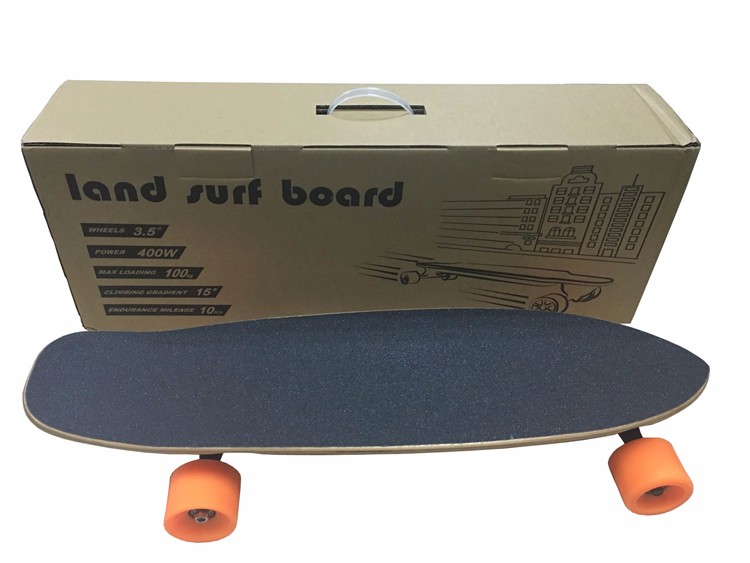 Remote Light Tips :

1. The charge indicator lights up when charging.
2. Battery light to indicate that it is connected and direction indicator 3. BLUE
means that the battery is high. RED means that the battery pack is low.
4. The direction indicator turns RED when reversing.
Prepare
1. Correctly attach the battery and screw in the screws
2. Turn on the remote first, then turn on the board and connect.
3. Push forward for acceleration or backward for braking.
4. Schedule board battery indicator, 4 lights mean 100%,
3. Light 75%, 2 lights 50%, 1 light 20%.
stance
Your Koowheel board has a lot of power. Follow these tips to ensure a safer ride.
Move the button little by little.

Take a broad stance on the board,

Keep the center of gravity low.

Ascend when you accelerate.

Tilt backwards when braking.
Hint
Always wear a helmet.

Find a clean open flat place

Pavement for your first ride.

Read the schedule board and the warnings at the beginning of this manual.

Other protective devices are strongly recommended.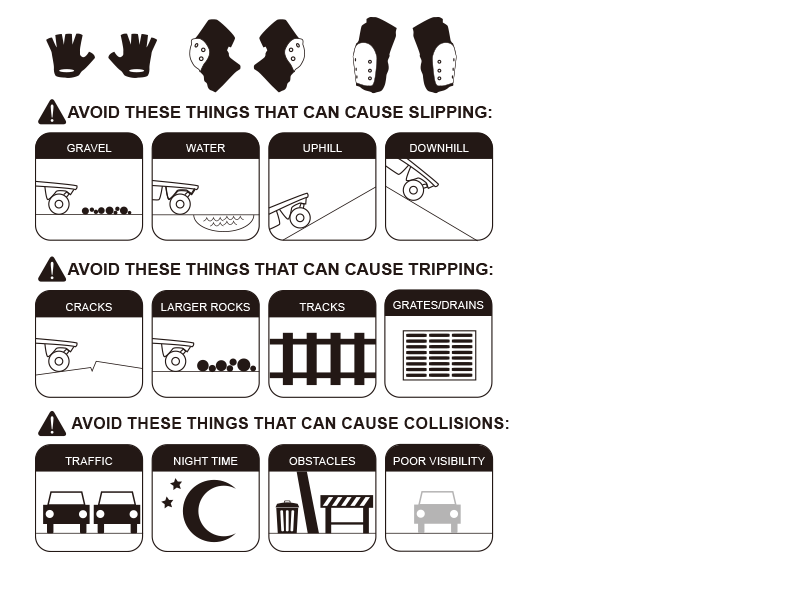 Daily maintenance
1. Check the condition of the wheels to make sure they rotate freely before traveling. Check the truck and wheels to make sure all components are tight.
If you hear noise from the wheel or motor bearings, do not get on the board.
2. Always keep the board in a dry, well-ventilated place.
Keep away from humid places to avoid damaging the PCB board and battery pack.
3. Use only the Koowheel charger. Other chargers that are not certified can cause safety issues.
The battery should always be kept at a temperature below 60 ° C.
To avoid permanent damage, leave the battery unused for a long time and charge the battery pack every 2-3 months.
Fully charge the battery pack when using it for the first time.
Keep the charging environment dry and clean, and make sure that the charging port is dry before charging.
Please do not leave the board  de during charging Caution

1. Use only the original parts of the board to avoid safety issues.
2. Be familiar with brake conditions and check for perfect braking performance.
3. Regularly oil the bearings
4. Beginners should ride the board carefully on smooth surfaces.
5. Avoid wet or rough surfaces.
Packaging list
Electric schedule board * 1 battery * 1
user's manual * 1 charger * 1
AC power supply code * 1
Limited warranty :
Koowheel boards are covered with a one-year manufacturer's warranty in the United States. The two-year manufacturer's warranty at Europe is covering manufacturing defects and materials. This does not include abuse, misuse, negligence, accidents, or damage from getting on the water. The warranty period for the battery pack is 6 months.
Shipping on all returns and warranties :
Please save the shipping box. Damage due to shipping in inadequate packaging is not included in the warranty.
Risk of death or serious injury
Every time you get on the Airplaying board, there is a risk of death or serious injury because of controls, collisions, and falls. You must read and follow all warnings and instructions in the manual to get on safely.
Always wear a helmet when riding. Avoid wet surfaces, slippery / uneven surfaces, steep hills, traffic, cracks, tracks, gravels, bedrock, lost traction and obstacles that cause falls. Avoid nighttime rides, places of poor visibility, and small spaces.
Warning: Do not ride the Koowheel board in an environment, slope, or speed that can not safely control an unmanned longboard. In the case of radio interference or battery failure, it should be stopped using scheduling techniques such as foot braking or slides.
Warning: Avoid water!
Your Airplyaing board is not waterproof. Electronics, bearings, and other parts can be damaged. Water damage is not covered by the warranty.
Warning: Pinpoint!
Keep fingers, hair and clothing away from belts, motors, wheels and all moving parts
WARNING: Danger of electric shock!
Do not open or tamper with the housing of the electronic device.
You are airplay: Take a responsible ride and respect people around you to promote your safety and new sports and vehicles.